STOP-IT THE BEST PORN BLOCKER, PARENTAL CONTROL EXTENSION ON THE WEB !
Addiction to pornography can be an undesirable experience who puts in danger your life and your entourage.
In case you're experiencing difficulty with pornography ( addiction ), try the free extension STOP-IT, it help people to fight porn addiction.
A search for "pornography" on Google gives a large number of horrible results, it can destroy your kids life forever & your entourage.

STOP-IT prevents accessing those pornographic contents worldwide, by blocking url's, I.P, newsgroups, torrents, live chats & cams.
A device with an Internet connection can open your kids to everything both great and terrible that are on internet,
except if you have a parental control software introduced to consequently sift through awful or flawed sites, for example,
erotic entertainment, brutality, alcohol, smoking, betting and so on.

STOP-IT utilizes different strategies to distinguish awful sites which is through catchphrases, blocklists, images, videos, url, I.P.
Concerning STOP-IT, it requires consistent support which is the reason why STOP-IT is updated almost every week.
STOP-IT has more than 200 updates per year, it require a massive work by investigating & looking for new dangerous contents, those are then blacklisted in real-time.

STOP-IT was created By Leonardo Sedevcic for helping Homes, Schools & enterprises to avoid pornography & prevent their devices to be infected by malwares of all kind.
STOP-IT also prevent RANSOMWARES taking control of your browser, by blocking their malicious scripts & servers !

These perilous sites contaminate the inexperienced person device and become an hotspot for malware spreading.
The massive free pornography may get you contaminated by rogueware that attempts to fool you into believing that your PC is infected.
So you'll purchase their 'phony antivirus software' to remove their ransomware that locks up your device and just will open upon installment.

More than 300.000 Users use STOP-IT, they installed & tried it during years, updated massively, making this tool better every time !

STOP-IT is a fantastic tool, users have just to install it by doing one click, and the extension start working immediately in the background !
Today more users are asking for a password protection function, which prevent a new user to remove the extension installed by the owner,
it's going to be implemented in a near future, but it require a lot of time & money !

STOP-IT is developed by Leonardo Sedevcic & reviewed by Erosman ( Amo reviewer ) STOP-IT got some help from Wladimir Palant ( Adblock developer ),
the development of this extension tooks years to be developed; because of his important code evolution & massive updates !
If you want to give it a try go to the DOWNLOAD section & install the right version for your browser & take the time to do a review of STOP-IT extension !
---
ABOUT STOP-IT !
STOP-IT is a project created by Leonardo Sedevcic started in 1998.

STOP-IT is an "extension" or "add-on" who BLOCK access to illegal, dangerous & unwanted contents of all kind.
The most common web browsers today already include security features that help you stay safe online,
such as antivirus, firewalls & similar other tools, but STOP-IT goes far beyond by blocking millions of criminal contents in real-time.
The built-in browser tools can block annoying pop-ups, not track requests to websites, but they cannot stop malicious downloads or block websites
that can access your webcam or microphone.

STOP-IT masks your device when you are browsing and prevent ads servers by blocking targeted advertising, cookies & scripts.
Every time you close your browser, the search history & cache is removed, so nothing remains from the users for marketing agencies !

STOP-IT protect your device from advertisements, malware, scams, phishing attempts and trackers.
If you try to connect to a website that you know is dangerous, you can't access it when you are using STOP-IT, because it protects you in real-time.
If you do not have access to a website, you can disable it in your browser extensions menu.

Unwanted software websites are websites that try to trick you into installing programs that damage your browsing experience,
such as changing your home page or displaying additional ads on websites you visit.
STOP-IT has a Phishing and malware protection that works by checking the page you visit for reported phishing messages.
To report a dangerous content , fill the 'contact' form, STOP-IT investigate and take care of every finding & information provided by users.

If you work as a web developer or SEO do not use STOP-IT, because it BLOCK scripts & ads servers,
preventing those to run scripts, targeted ads, marketing & more ,only Google Analytics is allowed By STOP-IT !

STOP-IT also fight criminal networks by investigating & reporting to worldwide law enforcement agencies.
STOP-IT send periodically massive investigations & criminal networks contents to:

DOJ - NCA - EUROPOL - DYZYRNET.PL - NETSAFE.ORG.NZ - SURETE.QC.CA - LOVE146.ORG.UK - USDOJ.GOV -
NCA.X.GSI.GOV.UK - STOPITNOW.ORG.UK - NCMEC.ORG - ACTIONFRAUD.POLICE.UK - LUCYFAITHFULL.ORG.UK -
WEST-MIDLANDS.PNN.POLICE.UK - TPSB.CA - TORONTOPOLICE.ON.CA - CRIMESTOPPERSACT.COM.AU - NBI.GOV.PH
---
---
DOWNLOAD & INSTALL STOP-IT (Latest update 2021/06/13)
Please select your browser version above and click install after the redirection to the official browser extension page.
Installation of STOP-IT may require to be logged in your google 'gmail' account for Chrome browser, the STOP-IT extension is compatible with Android BUT Mozilla removed EVERY EXTENSION in the latest update !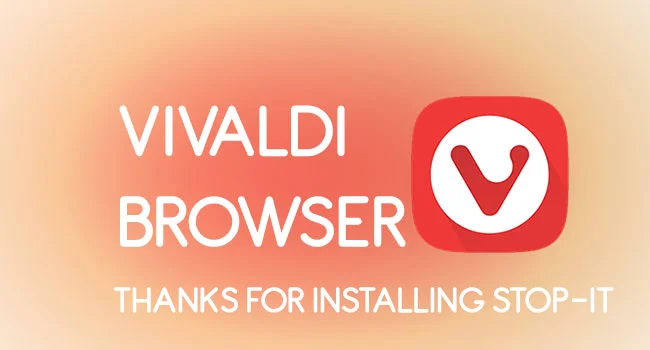 ---
I FIGHT CRIMINAL NETWORKS & REPORT THEM WORLDWIDE (Latest update for law enforcement agencies 2021/06/13)!
I Fight, hunt & investigate massive pedophiles & satanists networks worldwide !
I not only hunt & investigate pedophiles or satanist networks, i also investigate cases of online money laundering schemes,
prostitution networks, scammers networks, fake online pharmacy, drugs silkroads & illegal weapons stores on the Darkweb !

STOP-IT is banned from biased social platforms for exposing the TRUTH:
PARLER - INSTAGRAM - TWITTER - DISCORD - YOUTUBE
Banned from PARLER 2020/11/24 at 15h39 for EXPOSING REAL pedophiles & satanist networks !

The 2020/06/21 at 13h13:

I FINALLY FOUND EVERY child abuses & pedophile worldwide network on blogs,
Darknet, Torrents, Usenet, Newgroups, Websites, shared files, I.P, Forums !
I reported my full work, investigations to Worldwide Law Enforcement Agencies:

DOJ - NCA - EUROPOL - dyzyrnet.pl
netsafe.org.nz - surete.qc.ca - love146.org.uk
usdoj.gov - nca.x.gsi.gov.uk - stopitnow.org.uk
actionfraud.police.uk -
lucyfaithfull.org.uk - nbi.gov.ph -
west-midlands.pnn.police.uk - tpsb.ca -
torontopolice.on.ca - crimestoppersact.com.au -
ncmec.org - cybertip.org

I also sent my work to President of Russia's VLADIMIR PUTIN electronic reception office:

letter ID: 6842518 OCTOBER 16-10-2019 00:15
letter ID: 7117988 MARCH 24-03-2020 13:21
letter ID: 7190345 APRIL 08-04-2020 19:37
letter ID: 7247956 APRIL 23-04-2020 18:01
letter ID: 7298898 MAY 11.05.2020 15:57
letter ID: 7298898 MAY 18-05-2020 16:16
letter ID: 7409885 JUNE 06.06.2020 17:04
letter ID: 7424098 JUNE 11.06.2020 08:57
letter ID: 8145871 APRIL 18.04.2021 12:21

My work was rejected by: IWF - Iwf.org.uk ( REFUSED & rejected ) Wed 2020-04-29 14:20
After i exposed those networks, it resulted in my IMMEDIATE & COMPLETE BAN FROM TWITTER FOR LIFE !
I lost all my shared tweets, infos & my 5000 followers but the MASSIVE work i did in the shadows,
during more than 22 years of my life has started giving impressive results.

The arrested criminal networks match those i found & reported to the law enforcement agencies worldwide:

(LINK) 4 arrested in takedown of dark web child abuse platform BOYSTOWN with some half a million users !

(LINK) Massive investigation in Italy combating online child sexual abuse !

(LINK) International collaboration leads to arrest of child sexual abuser in Italy !

(LINK) International police cooperation leads to the arrest of a dark web !

(LINK) 90 suspects identified in major online child sexual abuse operation !

(LINK) Dark web child abuse: Administrator of DarkScandals arrested in the Netherlands !

(LINK) 70 arrests in pan-European action against child trafficking !

(LINK) 11 arrested in child abuse network crackdown in Georgia !

(LINK) Over 2 million pieces of child abuse material seized in Spain !

(LINK) Alleged online child sex abuse network busted by Federal Police, 9 arrested and 14 children rescued !

(LINK) Four kids saved and 16 Australians arrested as police bust global pedophile ring !

(LINK) Germany investigates 30,000 suspects over paedophile network !

(LINK) Massive online pedophile ring busted by cops !

(LINK) Takedown of underground pedophile network nets 900 arrests !

(LINK) Up to 450 paedophiles arrested a month in UK as internet drives 'explosion' of child sex abuse !

(LINK) French police arrest most-wanted 'darknet' paedophile suspect !

(LINK) Europol, FBI arrest nearly 900 in crackdown on global pedophile ring !

(LINK) Dozens arrested as France busts major child porn network !

(LINK) 388 arrested across Europe !

(LINK) Global child sex abuse network uncovered with ties to US !


Those are some little examples of what it's happening now, and soon it's going to be biblical !
The world is fighting the Evil himself, and we are fighting on every front, i shared all my proofs ( not the networks infos ) worldwide with my 5000 Twitter followers before i was banned, they can't hide & run anymore.

TODAY 2020/08/02 more than 5.000 people have shared my infos worldwide through social networks, now the world is going to know what those pedophiles & satanic networks are trying to hide,
they can no longer arrest millions of awake, angry people who denounce those criminal networks !
When i hunt, investigate pedophiles & satanic networks i don't need to watch the content, because i know what i'm doing !
Watching child abuses is extremelly horrible, shocking, when i investigate networks i don't need to watch the pictures or videos, because what is important,
is the html code himself who provide every info i need for my investigations & reports !
Each page "website", html code provide enough infos and more url's to investigate, in general every child abuses site has between 200 & +1000 urls inside !
And each of those url's contains more url's inside to investigate each time, it's exponential !

IWF ( Internet Watch Fundation ) LIE TO PEOPLE, telling to everyone it's illegal to watch & search for those contents ( that's normal )...
BUT they do exactly the opposite, they watch child abuses "OFFICIALLY" all the time without having any problem !
TELL ME WHICH LAW AUTHORIZE ANY 'NGO' OR PEOPLE TO WATCH child abuses ???

HERE i show you some VIDEOS (adult contents) as a PROOF of my work, investigations on what is happening now !

(VIDEO) Me collaborating sending my Massive investigations of pedophiles & satanist networks with Europol !

(IMAGE) My massive work, investigations i sent during years to Law Enforcement Agencies worldwide !

(VIDEO) Here i show How TODAY 95% of search engines are FULL of pedophiles & CHILD ABUSES everywhere, GOOGLE is the biggest child abuses provider !

(VIDEO) Here i show How to access Deepweb & Darkweb without TOR, anyone can access to those criminal contents, do not buy anything there, watch & learn !

(VIDEO) Here i show how child abuses is present at 100% on universities servers in the USA, i asked them to clean their servers, some universities are still full of it & ignoring my warnings & proofs !

(VIDEO) Here i show how Pornhub is FULL of child abuses & minors, rapes & teens extreme abuses of all kind, they tried to open a onion site but they got banned !

(VIDEO) Here i show how STEAM gaming platform is turning into an extreme porn platform with all kind of extremely pervert games, including rapes, torture, fetish, bdsm, zoophilia, etc !

I created a PDF who gives access to my FULL PROOFS, who show all my informations through screenshots i took when i was investigating, proofs of those pedophiles & satanic networks are expanding worldwide !
In 22 Years of Hunting & investigations of those pedophiles & satanic networks i got 275eur in donations... horrible, no one care about children's ?

THAT'S WHY I HAVE TO MAKE A PAID ACCESS TO GET A DECENT REVENUE FOR MY WORK AND THE 22 YEARS I SPENT HUNTING THOSE MASSIVE NETWORKS WORLDWIDE !
THE PRICE IS FIXED AT 25eur FOR THE PDF !

WHAT WE GET FOR 25eur ?
MY WORK INCLUDE SOLID INFORMATIONS & PROOFS ABOUT:


WORLDWIDE CHILD ABUSES & PEDOPHILES NETWORKS LINKED TO SATANIC RITES !

The PDF file contains ONLY PROOFS & SCREENSHOTS, no story, no big explanations, only REAL PROOFS with some details on my investigations !

PURCHASSE THE PDF HERE:

It's TOO LATE for telling me to not expose those networks, i exposed them during years, i sent my work worldwide,
and now it's officially making a big change with EUROPOL & all the others law enforcement agencies working togheter !
Those arrested networks are just the beginning of bigger operations to come !

---
---
---